Clearwater Docks, LLC, situated in Anchorage, Alaska, is dedicated to delivering unparalleled quality docks at competitive prices. With a lifelong understanding of the challenging environmental conditions in Alaska, we prioritize providing top-notch solutions for safeguarding your possessions. Our product portfolio features Wave Armor and Connect-A-Dock modular docks, catering to a spectrum of preferences. For those inclined towards wooden docks, we offer an extensive selection of components, including Ace floats, Hot-Dipped Galvanized Hardware, Swim Ladders, Bumpers, Cleats, and more. Our commitment to excellence ensures that your waterfront needs are met with the utmost professionalism and reliability.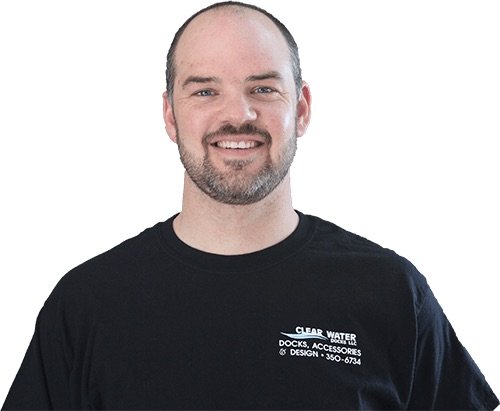 Shawn Clark is a life-long Alaskan.  He has been the general manager of Clear Water Docks since 2011. He is an avid outdoorsman and private pilot during which he has encountered many questionable docks in the last 15 years of flying.  Shawn earned his diploma from Robert Service High School and had previously worked at Costco Wholesale for 20 years where he met his wonderful wife and now has two great children, Chase and Piper. When Shawn is not working he loves to spending time with his family, weekends at their cabin and traveling around the state.
Fill out the following form and click the Send Button and we will contact you with a estimate.